Our Team of Financial Planners in Vancouver

Michael Berton
CFP, CLU, RFP, CHS, FMA, BMus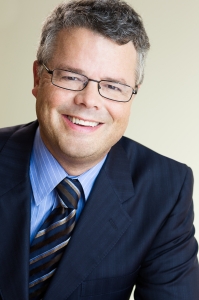 Since joining the industry in 1994, Michael has served his clients as a personal financial planning consultant creating customized comprehensive financial solutions. As an established financial planner in Vancouver, Mike's clients include professionals, business owners and the retired. In recent years he has developed a service focused on the needs of Canadians age 55 and older.
Michael holds an Associate Certificate in Financial Planning from the British Columbia Institute of Technology as well as the Certified Financial Planner (CFP) license. He also has earned the Registered Financial Planner (RFP), Chartered Life Underwriter (CLU) and Financial Management Advisor (FMA) professional designations. Recognizing Canada's aging population, Michael has recently completed a yearlong certificate program in working with an aging population at the University of British Columbia.
Michael holds a mutual funds license in B.C. and Alberta and is licensed to sell life, accident and sickness insurance in B.C. and Ontario. As a financial planner in Vancouver, he is a contributor to the improvement of his industry. Michael is an active member of Advocis (The Financial Advisors Association of Canada) where he has served on various committees as well as the Board of the Greater Vancouver Chapter. He is a member of the Institute of Advanced Financial Planners (IAFP) and the Estate Planning Council of Greater Vancouver.
A recognized expert amongst his peers, Michael teaches personal financial planning courses at BCIT and Trinity Western University and is a regular contributor to Advisor's Edge magazine and Advisor.ca. He is the co-author of How to Incorporate Financial Planning into Your Practice, a guide for financial advisors who wish to provide comprehensive financial planning to their clients. Michael also holds a Bachelor of Music degree from the University of Victoria where he specialized in music history & literature. He continues to enjoy music, singing in small choirs and playing the bassoon. Skiing, sailing and railroads are among his other passions. Michael lives in North Vancouver with his wife Cathie and three daughters.
I am very pleased with what [Mike] is doing for me so far. Your service has been excellent. You give me clear and direct advice that makes sense. I get the facts I need. What more can you ask for?
Cathie Hurlburt
CFP, CLU, RFP, FMA, CFDS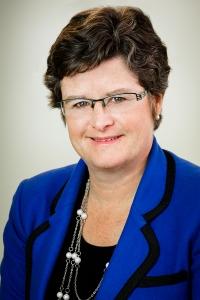 Cathie Hurlburt has received numerous awards for her work as a financial planner in Vancouver, including the Five Star Wealth Manager Award in 2011, 2012 and 2013. She was named BC's Advisor of the Year 2003 by Advisor Edge Magazine. Cathie is partner and senior planner at Integrated Planning Group. She has been providing financial planning services and advice to clients since 1987. Cathie is licensed as a life, accident and sickness insurance agent. Previously, Cathie worked for a trust company and a life insurance company. Born and raised in Toronto, Cathie attended Wilfrid Laurier University where she earned her Bachelor of Business Administration degree. Cathie became a Chartered Financial Planner and Registered Financial Planner in 1991, received her Chartered Life Underwriter designation in 1995, Certified Financial Planner in 1996, her Financial Management Advisor in 2001 and became a Certified Financial Divorce Specialist (CFDS) in 2003, and a Certified Health Specialist in 2011.
Clients appreciate her ability to translate complex concepts into simple English, and the way she focuses on the factors that make a difference in your life today and in the future. Cathie's depth of expertise allows her to resolve difficult problems for her clients, and she takes care to educate them so they can make financial choices with confidence and peace of mind.
Cathie is co-author (with Mike Berton and Brian Goss) of How to Incorporate Financial Planning into Your Practice and a committed advocate for the highest standards for Canadian Financial Planners. She is a former FPSC board member and the former national Chairperson for The Canadian Association of Financial Planner (CAFP), now Advocis. Cathie is a member of the Vancouver Collaborative Divorce Group and also a member of the North Shore Alternative Family Dispute Resolution Group (formerly known as the North Shore Collaborative Law Group).
Cathie provides first-class service in layman's terms which I comprehend and appreciate. I have complete confidence in Cathie's advice and handling of my portfolio.
Irma Mattes
CFP, FMA, EPC, RRC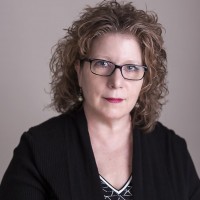 Irma loves the human aspect of financial planning; getting to know her clients and their dreams. She gets tremendous satisfaction from working with clients over the long term and seeing lifelong goals come to fruition: new jobs, homes, raising kids and enjoying grandchildren.
With over 20 years experience as a financial planner in Vancouver, Irma develops customized, simple solutions that benefit clients over many years, enriching their lives now and for the future. Irma received the prestigious Five Star Wealth Manager Award in 2012 for her work as a financial planner.
In addition to her Certified Financial Planner Designation, (CFP, 2000), Irma also completed an Elder Planning Counselor designation (EPC, 2010) which has given her the tools to educate clients about the issues that face our aging population and how to plan for the future.
Irma is delighted to be part of Mike Berton's and Cathie Hurlburt's team, as their practice exemplifies all the best in personal financial planning.
Cathie, Mike and their team think of every possible detail. I'm confident my finances are being managed carefully and appropriately according to my needs.
Russel Jarvis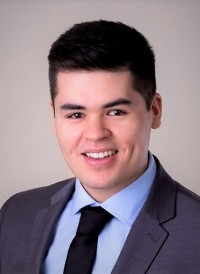 Russel joined the financial industry in 2015, working in a number of roles including loans officer, portfolio management and financial advisor. Russel is actively working towards his CFP designation and obtaining his Life License certification. Russel's passion is to help educate families and individuals, to build their confidence in making financial decisions and to help them understand the reasoning for recommendations.
Services offered by Russel include comprehensive financial planning, retirement planning, client education, business transitioning, risk management, investment and income strategies, and tax preparation. Russel works closely with clients to identify and achieve their goals.
Credentials: Mutual Funds Licensed
More about Russel
During university, Russel lived in the Okanagan and in his time there, he discovered his interests for winter activities which include snowmobiling and ice fishing.
Before entering the financial industry, Russel worked as a landscaper and metal fabricator.
In his spare time, you may find him hiking or snowboarding at one of our local BC mountains or tucked away in his garage working on his car restoration project.
Kathy MacLean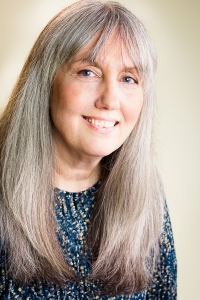 Kathy MacLean has worked with Mike and Cathie since 1998 and became an Executive Administrative Assistant in 2010. Her experience and knowledge of our business operations as financial planners in Vancouver are essential parts of the daily activities of our team.
Kathy earned LOMA's Associate, Insurance Agency Administration Certificate in 2001 and an Associate, Annuity Products and Administration Certificate in 2006.
In 2009, Kathy received her certification as a licensed life insurance agent in the province of B.C. She coordinates all aspects of insurance administration within the team.
Ariyana Stoyanova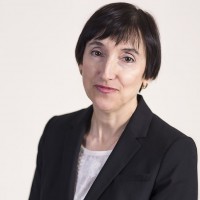 Ariyana emigrated to Canada in 2004. A Bulgarian, she speaks English, French and Russian. She has a rich educational background, with a Bachelor of Electrical Engineering degree, and diplomas in engineering geoscience in Quebec and BC. She moved to Vancouver in 2005, and in 2006 she made changes, embarking on a career in the financial services industry. She began her financial services career at CIBC, and went on to complete Canadian Securities courses. With her new designation, she signed on with CIBC Wood Gundy, and later worked at TD Waterhouse. Ariyana has been working alongside Mike and Cathie's team for almost five years. She assists clients with transactions such as withdrawals and trades, ensuring that the documentation is accurate and complete.
The Mike Berton and Cathie Hurlburt team is ready to help.
If you are looking for Financial Planners in Vancouver, please contact us.